Track Out Camp
GFSAC Track Out Camps
The Granite Falls Swim and Athletic Club Track Out Camps are Full Day camps for kindergarten through 5th grade students that will be fitness focused.  Each week campers will enjoy fitness activities, special KidFit classes, visits to the Main Street Park, and education with friends — all centered around a daily theme.  Every week will include daily swimming lessons and recreational swim time as well!
Click HERE for more details on our Fall & Winter 2018 Track Out Camp sessions.
Registration open NOW!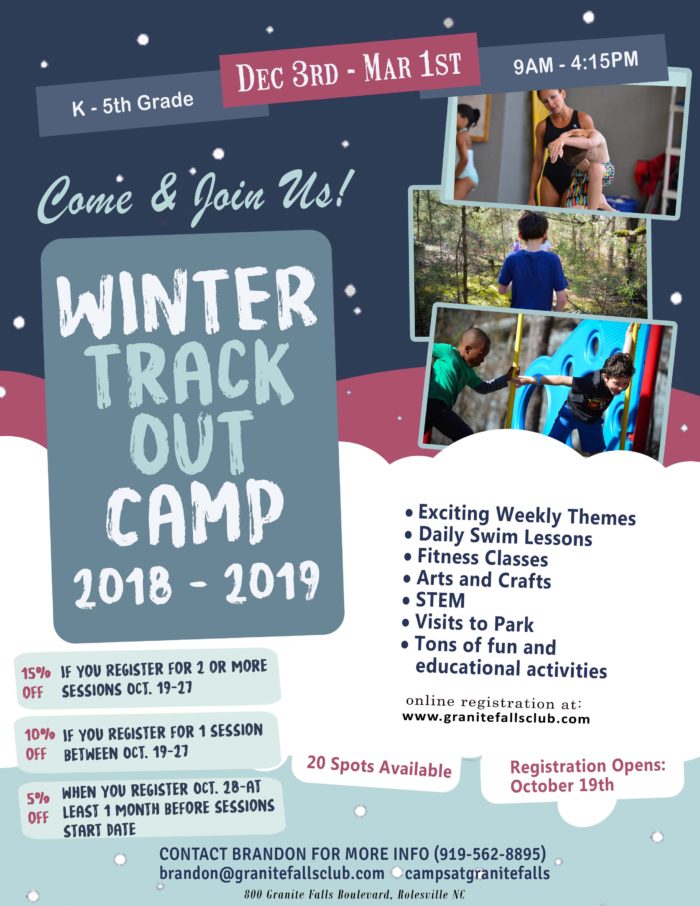 Check out our Camp Facebook Page!
Sign up for our fall and winter sessions NOW using our Online Services (OLS).
Need statements or invoices for tax reimbursement or deduction purposes? Click HERE for more info.