Counselor-in-Training Program
In the Counselor-in-Training program, teens aged 12-15 (and possibly 11 3/4) years old have the opportunity to gain camp related experience/on-the-job experience under the guidance of veteran Camp Counselors. CIT programs teach teen's leadership and how to work with children. CITs build self-confidence and learn how to make decisions — both independently and as a team — and how to manage responsibility for themselves and for others. But it's not all work. CITs get to enjoy the same activities they loved as campers, too.  They will interact with campers, help with activities and serve as leaders in camp spirit and motivation. As the Camp Counselors' right-hand-person, they assist the Counselors in the day to day operations of the camp program. Most importantly, CIT's must serve as a role model for the campers. The CIT program will enable teens to give their time in a service oriented capacity while gaining resume worthy experience in our day camp setting.
Registration Opens March 4th, 2019!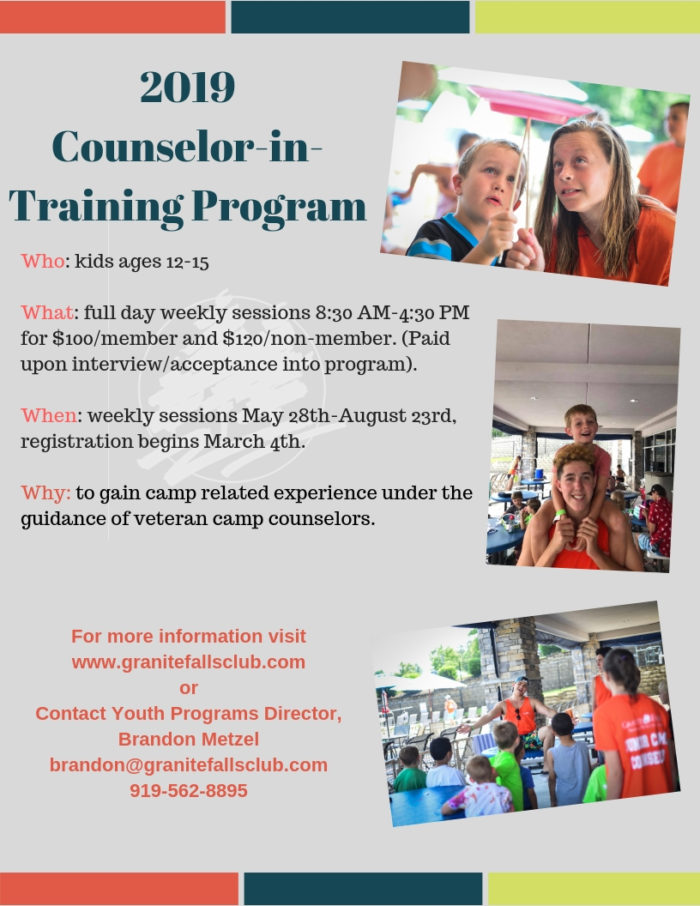 Details for the 2019 Counselor-in-Training can be found HERE!