What is ATC? 8 Reasons Why You Should Try It
June 13th, 2018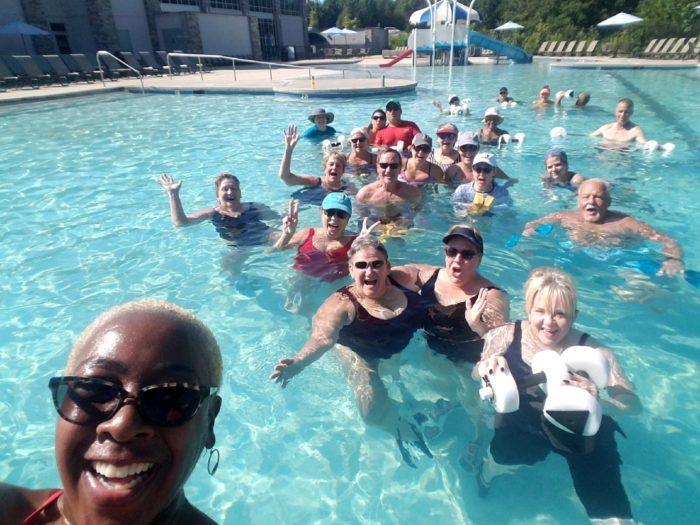 ATC  is an acronym for Against The Current. ATC has become one of the most popular classes at Granite Falls this summer.  ATC is a dynamic, fast-paced workout that combines a variety of exercises, such as, strength training, toning, flexibility, aerobic conditioning, and movement against and with the current of our Lazy River.
Why ATC???
More resistance: Water is denser than air, which means it provides a greater resistance to your movements
Less pain and fatigue: Water offers a buoyancy that reduces the impact of exercises on your body
Improves Flexibility And Range Of Motion: While exercising on land, your body movements are restricted by the effects of gravity and the fear of falling. When in water, you can let go of these worries.
Offers Relief From Chronic Pain: Gentle waves hitting against you have a massaging effect on your skin – which is why a major benefit of water exercise is pain relief. By working against the water's resistance, you can reduce stiffness and soreness to a great extent that you would not otherwise be able to exert outside water
Encourages Weight Loss: Aerobic workouts are the best for losing weight, even more so if you're worried about injuries common in weight training. A 185-pound person can burn 178 Calories after 30 minutes of water aerobics
Protects The Heart By Lowering Blood Pressure: Water aerobics improve blood circulation in your body. In one study, a 10-week course of water aerobics markedly reduced blood pressure in patients diagnosed with high blood pressure.
Gets Rid Of Stress: Like all forms of exercise, water workouts too help reduce stress by releasing feel-good hormones called endorphins. In addition, they encourage oxygen flow to your muscles and regulate your breathing. Just being around water is also relaxing. No wonder water sounds are used for meditation!
Water Aerobics Is Good For Injury Rehabilitation: Fitness enthusiasts and marathon runners often pull muscles or have to endure painful discomfort due to long-term training. They can continue to maintain their form and fitness levels in water – but without any pressure on their injured joints or muscles. Because water is easy on the joints, relieves pain, and offers visibly therapeutic effects, we advise you to try aquatic aerobics and accelerate your recovery.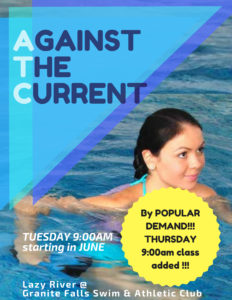 ***Come join us Tuesdays, Thursdays, or Saturdays at 9:00am to be part of the party!!!! Our weekend class combines ATC with fun in the sun in our large outdoor pool.***