The Story of Mary, Diane, and Diane
February 28th, 2017

Has going to the gym & getting into shape always been in the corner of your mind, but you aren't sure where to start???

Leave aside all the excuses and the fears…join us for Foundations of Fitness!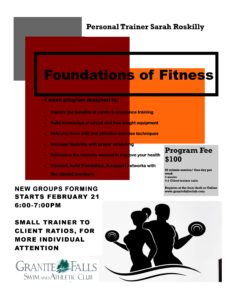 In February, Mary & the 2 Diane's decided to "take the plunge" back into the gym to beat the winter blahs. What they discovered was much more than a tough hour workout. They found community and understanding. Also, the new team created great accountability for each other. They inspire one another into coming to the gym more than once a week. Diane said, "I am happy to tell you I have been back to the gym and on the treadmill twice since Tuesday night and have done the exercises at home. Thank you so much for Tuesday night … it is so what I needed. I appreciate your time, effort and kindness with me." We are so proud at these lovely ladies' success, and happy to be part of their journey to better fitness & wellness. WAY TO GO, MARY, DIANE, & DIANE!!!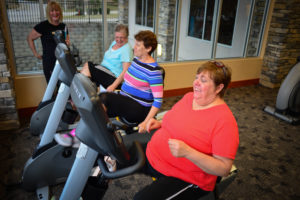 Foundations of Fitness is a 4 week starter program designed to explore the benefits of cardio and resistance training, build your knowledge of circuit equipment/free weights, increase flexibility, determine proper intensity for improvement of health, and to build friendships/connect with like-minded members. Each once-per-week session is led by ACSM certified personal trainer, Sarah Roskilly and day & evening sessions are available. Sign-up for the next sessions online or through our iOS app!