The Secret to Keeping Resolutions: Set SMART Goals!!!
March 14th, 2017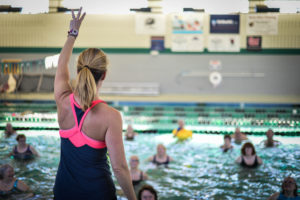 Each New Year, we make resolutions. We want to lose weight, eat better, gain muscle, or live a healthier life. By March, the struggle to stick with the plan is real.  And, while it's important to have goals, it's essential that we enjoy the process of realizing them.  While you're evaluating your resolutions this year, remember goals should be:
Specific,
Measurable,
Attainable,
Realistic, and
Timely.
Once you've set your goals, remember that the Personal Training Team at Granite Falls Swim & Athletic Club would love to see you succeed and we are here to help.
Summer Shred, Biggest Chooser, Max Strength Training, Foundations of Fitness, Tri Club, Run Club, & Individual Personal Training Services are just some of the great programming we offer to our members.
Good luck on your journey- we are here to walk beside you every step of the way!
Kara Lockhart, GFSAC Fitness Director