Outdoor Pool Open 'Til October 1st!
August 28th, 2017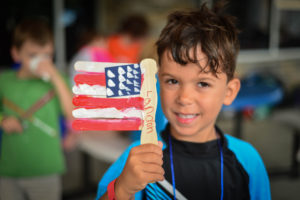 Labor Day usually marks the end of the outdoor pool season. One last day to enjoy the pool before the season picks up again next May.
Well, here at Granite Falls, we like to do things a little differently. You see, we live in North Carolina and as anyone who lives here can attest to, you never know what the weather has in store. It could be the first day of Fall and based on historical data, it could be anywhere between 42 and 98 degrees. So, along with opening early in May, we stay open until the first weekend in October (this year that falls on Sunday, October 1st.) Our Outdoor Pool hours for the season can be found HERE (please note changes after Sept. 4th).
So, don't pack the beach towels away just yet- your favorite summer spot will be open for business for quite a bit longer! And, once the outdoor pool closes, it's time to switch gears. If you haven't started already, now is the time to get back to your fitness goals by utilizing any of our awesome indoor amenities, including our 8-lane indoor pool, 40+ fitness class schedule (for kids and adults), and fitness floor.
Whether you're donning a swimsuit or gym shorts, you're bound to have an amazing year at Granite Falls!