Nights Out for Parents
September 19th, 2017

As much as we love our children, we all know that we need time away from them to spend with our spouse, significant other, and/or friends. Here are some ideas for how you can spend your night on Friday October 13, 2017 while your kids (ages 2-13) are having a blast at Parents' Night Out (PNO)

First and foremost, before noon on October 13, register your child for Parents' Night Out. Spaces are limited so don't delay!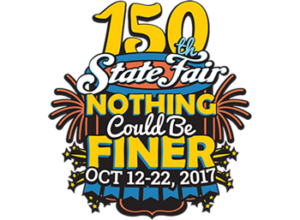 Night Out Idea #1 – State Fair
5:30-5:40 Drop your child(ren) off at Parents' Night Out at Granite Falls Swim and Athletic Club (GFSAC)
5:40-6:30 Drive to and park at the NC State Fair.
6:30-9:30 Eat, go on rides, play games, etc. at the NC State Fair.
9:30-10:00 Drive to GFSAC and pick up your happily exhausted, already in pajamas child(ren)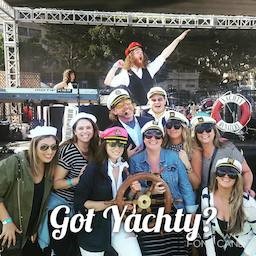 Night Out Idea #2 – Tribute Band
5:30-5:40 Drop your child(ren) off at Parents' Night Out at Granite Falls Swim and Athletic Club (GFSAC)
5:40-6:30 Drive to and park at North Hills.
6:30-7:00 Grab some food from one of the local restaurants (to go)
7:00-9:30 Enjoy the music of Yachty by Nature at the Friday Night Tribute Series at North Hills while eating the food you grabbed from one of the local restaurants
9:30-10:00 Drive to GFSAC and pick up your happily exhausted, already in pajamas child(ren)
Night Out Idea #3 – High School Football
5:30-5:40 Drop your child(ren) off at Parents' Night Out at Granite Falls Swim and Athletic Club (GFSAC)
5:40-6:40 Catch dinner at a local quick, but not fast food restaurant like the Wake Forest Burger Shop or Charlie's Kabob
6:40-7:00 Drive to and park at Heritage or Rolesville High School
7:00-9:00 Cheer on one of the local high school football teams at a home game (Heritage High School or Rolesville High School) while reminiscing about your own high school days
9:00-9:45 Enjoy a post game sweet treat at Lumpy's or Dairy Depot or a cold beverage at Gatehouse Tavern
9:45-10:00 Drive to GFSAC and pick up your happily exhausted, already in pajamas child(ren)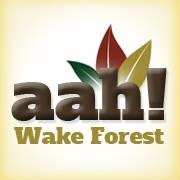 Night Out Idea #4 – Dinner and Art After Hours
5:30-5:40 Drop your child(ren) off at Parents' Night Out at Granite Falls Swim and Athletic Cl ub (GFSAC)
5:40-9:00 Treat yourself to a leisurely dinner at one of the local restaurants in downtown Wake Forest before, after, or in-between strolling up and down the streets during Art After Hours
9:00-9:45 Enjoy a cup of coffee and a board game or two at Wake Forest Coffee Company
9:45-10:00 Drive to GFSAC and pick up your happily exhausted, already in pajamas child(ren)