May Employee of the Month – Sophia Simmons
May 16th, 2019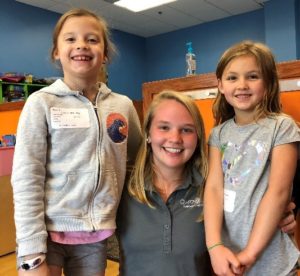 Granite Falls Swim and Athletic Club is excited to announce our newest Employee of the Month Sophia Simmons!
What can you say about a young person whose approach to life and achievement begins with the quote, "The only place success comes before work is in the dictionary."? Meet Sophia Simmons, this month's Granite Falls Swim and Athletic Club Employee of the Month.
Sophia has only been with the team for five months, but in that time has proven her versatility and acumen. She works in the Kid Zone twice a week and is a regular at the highly popular and successful Parent's Night Out. This summer she'll be joining the camp staff as a full-time counselor.
Leadership comes naturally to Sophia. A runner and competitive dancer, she currently interns at Jones Dairy Elementary and Wake Forest High School in the Special Education Department. Sophia also in the North Carolina Youth and Government leadership program as well as the Unified Champions.
Granite Falls is blessed to have a wonderful group of outstanding young people serving their community. In Sophia Simmons, we have an emerging leader as well. Congratulations Sophia and let's have a great Summer!