KidZone Summer Season Reminders
May 23rd, 2019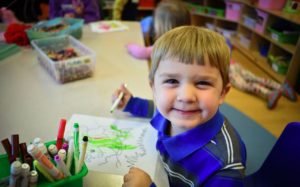 As we enter into our summer season at Granite Falls Swim and Athletic Club, we'd like to remind all of our KidZone participants of a couple of things:
– IF YOU DON'T HAVE A KIDZONE AUTODRAFT PACKAGE ALREADY SET UP, A KIDZONE STAFF MEMBER WILL EITHER SET YOU UP AND CHARGE YOU FOR A CURRENT PRORATED MONTH'S PACKAGE OR CHARGE YOU THE SINGLE VISIT PER KID RATE USING THE CREDIT CARD YOU HAVE ON FILE WITH US. Please let the staff know which you'd prefer.  For those who DO NOT have a card on file or who wish to pay with cash, you will need to stop by the front desk to take care of payment BEFORE checking your child out at KidZone.
– Children cannot be placed into the KidZone while you are at the outdoor pool area unless you are taking an Aquatics Class while your child is in the KidZone. The KidZone is not for your use while you are sunbathing, swimming, or socializing in any way at the outdoor pool
– Please remember to put a regular diaper or pull up on non-potty trained children.  Although many of you will be going to the pool after working out, we ask that non-potty trained children do not come to the KidZone wearing swim diapers as they do not hold in urine.
– Also, please remember that all infants/toddlers need to wear socks and/or shoes while visiting the KidZone.
– It is important to wear safe and appropriate shoes in the KidZone. Remember that flip flops may be more difficult/dangerous for your child when they are playing.
– In addition, we encourage you to change your child(ren) into swimsuits after leaving the KidZone as many suits are harder for children to manage on their own when visiting the bathroom, and can present a challenge for us helping kids with toileting as well.