GFSAC Track Out Camp
July 19th, 2017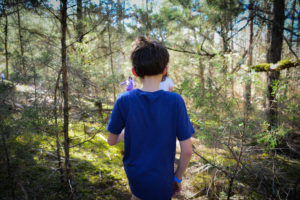 G – Going to camp in the
F – Fall makes the goodbye to
S – Summer
A – Always more
C – Comforting.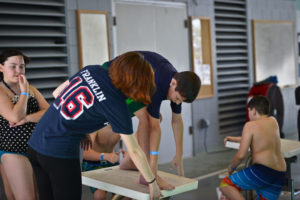 T – Trading in long, hot days for
R – Rapidly shorter and cooler ones,
A – Amusing games,
C – Crafts,
K – KidzFit, Kids Yoga, and Kids Dance Fitness Funk classes
O – Old friends and new
U – Unite for
T – Three weeks of themed fun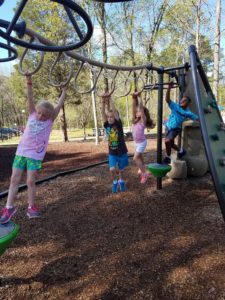 C – Combining water
A – And land activities,
M – Making memories, and
P – Playing at Main Street Park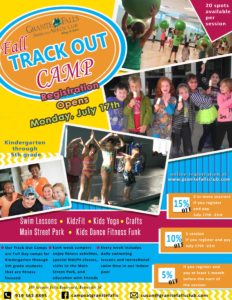 2017 Fall Track Out Camp is on sale NOW. Register via Online Services.