June 12th, 2019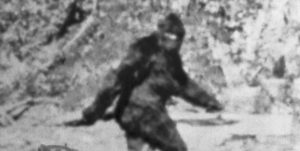 NC group reports Bigfoot sighting in Wake County
A "large bipedal animal covered in hair" was reported in North Carolina's Wake County today.
In other words, a Bigfoot: The ape-like creature that cryptozoologists believe roams the nation's backwoods.
The sighting happened just before 11 a.m. Tuesday in a forested area next to Granite Falls Swim and Athletic Club in Rolesville. No one was injured, though the group reports something threw rocks at them as they left the area. The Gonzalez brothers; Gabe and Nick of the Wake Forest-based group Bigfoot 911 reported the event on the group's Facebook page Tuesday. Bigfoot 911 is one of a handful of groups around the country that investigate reports of Bigfoot sightings, mostly in places average people don't go at night.
Nick says a team of 56 summer campers were out at the time, searching in the woods. He sensed movement in the corner of his eye.
"I turned to my left and saw a large bi-pedal animal covered in hair," said Nick during his interview.
The animal took off, and Nick says he ran after it, eventually prompting a brief stare-down next to a dead tree.
"Its face was solid black, no hair on it. The hair looked shaggy all over," he said.
Then it took off, not to be seen again, he said. Nick told the Granite Falls Observer Tuesday it is the best sighting he's had in years of searching for the animal.
"I was able to see details of the creature … like the face, and the hair was matted and stringy. The eyes were farther apart than human eyes."
Belief in the existence of Bigfoot is a brush fire that wildlife experts can't seem to put out. National Geographic reports there is a wealth of circumstantial evidence: eyewitness accounts, blurry photographs, mysterious footprints. However, there's a lack of undeniable proof, and that has made skeptics of scientists, who insist the sightings are often misidentifications of other animals.