Meet Our New Group Fitness Instructor – Tricia
July 3rd, 2019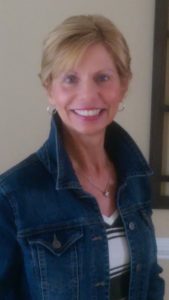 Tricia is a certified Group Fitness Instructor and Personal Trainer with 22 years of experience. Originally from Missouri, she moved to NC 5 years ago. Tricia has a background in Nutrition and an immense passion to help others understand health and wellness in its holistic and natural balance.
A former marathon runner, Tricia still participates in local 5 and 10k races.
Some of Tricias favorite formats are PIYO, Turbokick, TRX, Cycle and Strength classes to maintain balance in the body.
She LOVES to have FUN in her classes and encourages member participation, too!
She's super motivating and loves motivating others to join her on the health and wellness journey!