5 Reasons Why Every Kid Should Go To Summer Camp
April 5th, 2019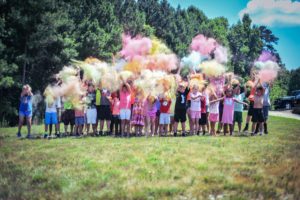 Camps are fun. But why are they important? Is there more to them than just silly games and crazy songs? Way more! In a world gone tech crazy, sometimes the great outdoors is just that: great. As someone who has a real passion for the camp experience here are 5 reasons why every child should go to camp.
At camp your child will…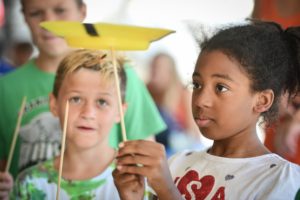 Develop Independence
Camp is the perfect place for kids to practice making decisions for themselves without parents and teachers guiding every move. Our camp counselors will help manage their daily choices in the safe, caring environment of camp, children welcome this as a freedom to blossom in new directions.
Learn Social Skills 
Coming to our camp means joining a close-knit community where everyone must agree to cooperate and respect each other. While attending our camp, kids share chores, resolve disagreements, and see firsthand the importance of sincere communication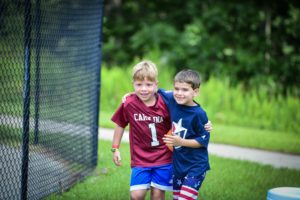 Make True Friends
Camp at Granite Falls is the place where kids make their very best friends. Free from the social expectations pressuring them at school, camp encourages kids to relax and make friends easily. All the fun at camp draws everyone together— singing, laughing, talking, playing, and doing almost everything together. Everyday, camp creates friendships.
Unplug From Technology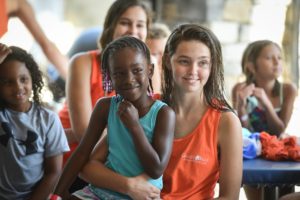 When kids take a break from TV, video games, YouTube and the Internet, they rediscover their creative powers and engage the real world— real people, real activities, and real emotions. They realize, there's always plenty to do.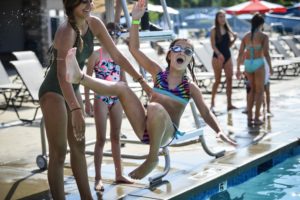 Spend the Day Being Physically Active
As children spend so much time these days inside and mostly sitting down, camp provides a wonderful opportunity to move. Our campers will have plenty of time to run, climb and jump during our park visits Kidsfit classes and special weekly themed games/activities. They will also be able to progress their swim skills during our daily swim lessons and free swim! We're all about that action at the Camps of Granite Falls!