Archive for February, 2018
February 20th, 2018
As the Outreach Coordinator for UNC-Chapel Hill's chapter of Camp Kesem, Gabe Gonzalez, longtime Granite Falls Camp Counselor, is looking for any families that would be interested in attending Camp Kesem, a weeklong summer camp for kids with parents who currently have or have had cancer.
The organization is entirely run by college students who, as counselors, put on an incredible experience for the kids, allowing them to engage in activities such as archery, kayaking, swimming, and of course, s'mores by a campfire. The entire experience is absolutely FREE for the families and completely fundraised by the counselors over the academic year (check out Gabe's fundraising page). Camp Kesem is meant to serve as an escape of sorts from whatever the kids are dealing with emotionally at home.
This year, they are growing their chapter and actively trying to recruit new campers, so if you know any families that have had a parent affected by cancer that you think would be interested in attending Camp Kesem or you want to get involved, please send Gabe an email or refer them to his email address at uncchapelhill.outreach@campkesem.org.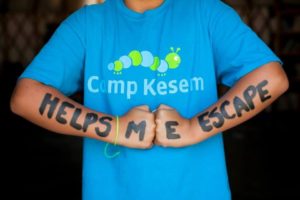 February 13th, 2018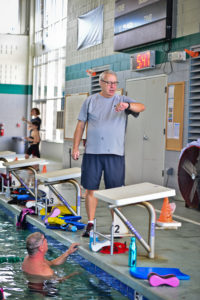 You don't have to be an Olympian to enjoy the benefits of swimming. Swimming can improve your health regardless of your fitness level. Swimming provides a way to exercise with the resistance of water to build muscle while improving your core strength and aerobic fitness. Swimming can also decrease your blood pressure and total cholesterol. Swim as your only exercise or incorporate it with land-based cardio and see the benefits for yourself. It's never too late to start swimming.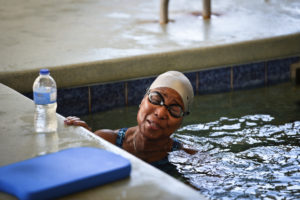 February 6th, 2018
There's some changes coming to the Youth Programs Department in the next few months. Read the note below from our Youth Programs Director, Susan Bayer.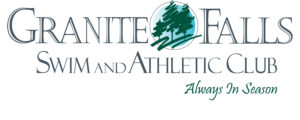 February 6, 2018
Dear GF Families and Friends,
I wanted to write you and let you know what's stirring in my heart as you will undoubtedly hear that I will be resigning from my position as Youth Programs Director later this year. First of all, it's all good news for me and my family. I am choosing to leave our incredible program in order to find out what God has in store for my family and me. For years, I've thrown my life and full energy into this role with so many other aspects of who I am being pushed to the back burner in the process. It has gotten to the point where I have to choose whether or not to continue bearing this awesome weight of responsibility or take a step back and figure out what the next phase of my family's life is going to look like. This was one of the most difficult decisions of my life. I love Granite Falls Swim and Athletic Club, the Youth Programs in particular, and I love your kids. I'm so sad to go, but I'm honored to have been a part of such a special place that has always felt like family. My desire is to see the program continue to grow and for those who remain and come after me to build upon all the good we have experienced for years.
Since even before opening day of the Club in July 2009, I've been an employee of the Youth Programs Department and have seen the Department, along with the Club, grow in unimaginable ways: from just a handful of kids in KidZone to an average of over a hundred per day, 20 kids each month at Parents' Night Out up to 50, a Junior Camp Counselor program that strives to build the Youth Programs team of the future, a handful of small summer camps to 52 weeks of camp per year.…it has all been absolutely indescribable with amazing staff, epic memories, fantastic parents, and the best kids from around this area all being a part of it. God has been SO faithful in how he has blessed the Youth Programs Department and my life through it and it has been my privilege to play a small role and have a front-row seat to a place that is so unique in how it epitomizes loving and caring for each other. I now understand the word "bittersweet" a little more deeply than I could ever have before.
I also wanted to reassure you of the future of the Youth Programs Department. We already have been and will continue to work hard to make sure all aspects of it do not miss a beat in the transition. It is my desire for all the programs this year to be the best ever. I am confident that the Youth Programs team will remain as committed as ever and I will, if asked, be available to assist with anything the new Youth Programs Director and team may need.
I hope that Granite Falls Swim and Athletic Club will continue to be my family's center of community in the years to come and I hope to run into you all and share with you my excitement for the future. Thank you for your support as I've tried to provide a safe, fun, and engaging program for your kids over the past 9 years.
With much love,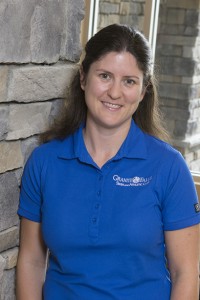 Susan Bayer
Youth Programs Director
Granite Falls Swim and Athletic Club